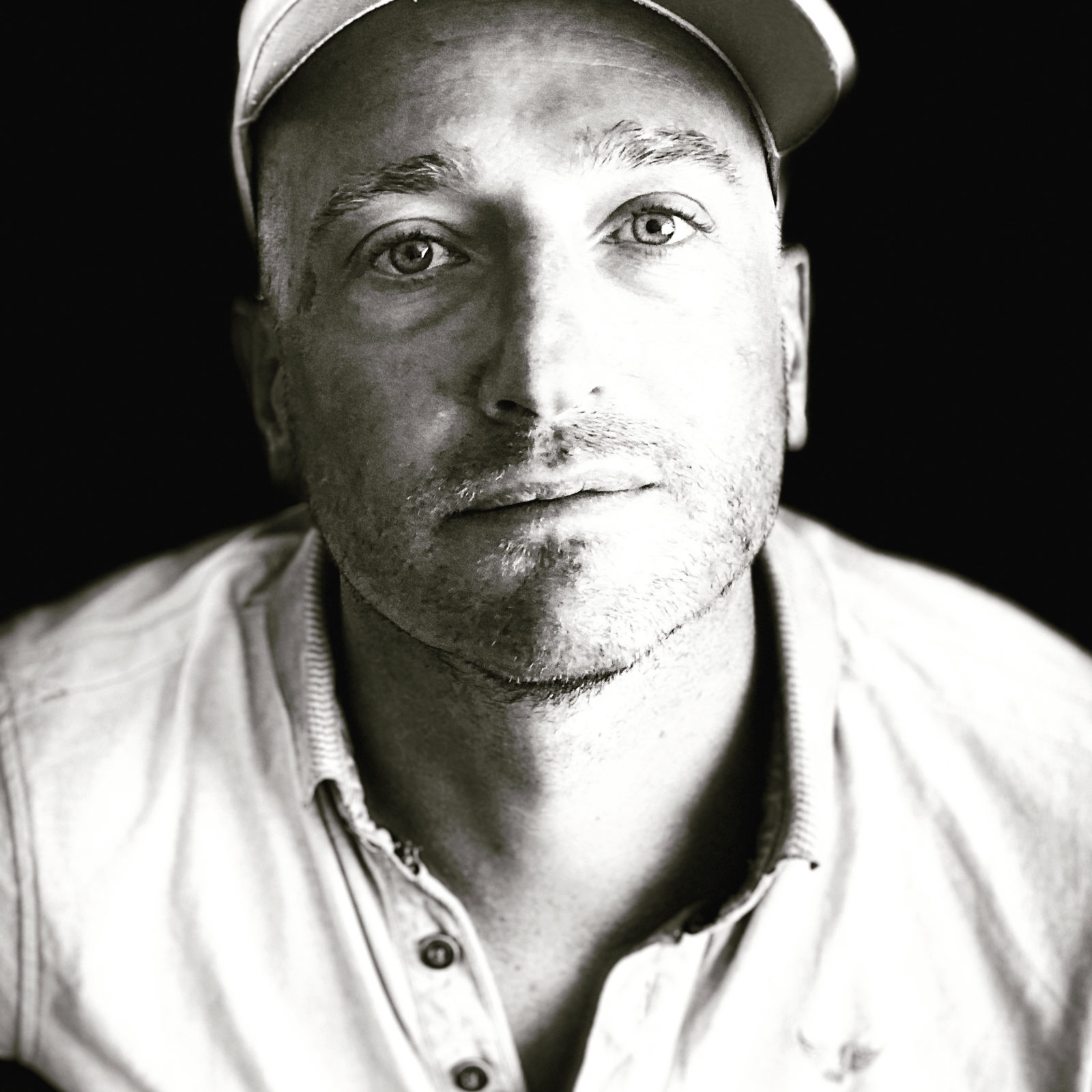 Biography
---
"daFOO's voice is the most beautiful and emotional voice I've ever heard", says Pete Leuenberger, Live Music Producer of Karls Kühne Gassenschau (one of the biggest shows in Switzerland). It is the main reason why Pete Leuenberger invited daFOO in his Studio in summer 2013. After six months of producing with session musicians like Michael Wespi daFOO changed to the 571 recording studios (77 Bombay Street, Sido, Justin Timberlake etc.) in Zurich where the Album was finalized. It then took another six months until September 2014 to master the 12 song – album at Echochamber Mastering (Xavas, Stress, Eluveitie, Pegasus etc.). To describe daFOO's pop music in one sentence is quiet impossible, but let`s try with a few more: The roots of daFOO's music are in the 80ies. Obviously, his music is influenced by bands such as U2, Muse and Arcade Fire. But the 12 – track album also draws from other styles of music like Punk, Folk, Jazz, Elektro, Reggae, Blues and Hip Hop. His music has its own character merging different sounds and styles of 40 years of music history. daFOO`s unique voice covering several octaves can be compared to the voices of Bono, Win Butler or even Freddie Mercury. daFOO is a Singer & Songwriter whose songs are about personal crisis, social criticism, spirituality and of course love. His lyrics are like the eye in the middle of the storm. And if you asked him which kind of storm he was referring to, he would say: "My whole life has been shaped by hurricanes." Religious manipulation, violence and crime were part of his youth. Today daFOO works as a youth worker where he is faced with young people in similar circumstances.
The debut album "Everydayeyes" was released in spring 2015 and was immediately placed at number 85 in the Swiss album charts. The single "You Lift Me Up (feat. @omic Kidz)", which was released in the spring of 2017, reached the 74th place in the Swiss Single Charts, as the best Swiss newcomer.
GERMAN
daFOO (David Bhend) wurde am 29. Oktober 1971 als jüngstes von elf Kindern im Haus seiner Eltern in Aarburg (AG) geboren und wuchs in bescheidenen Verhältnissen auf. Er wusste sich aber zu helfen: Ab dem Alter von fünf Jahren bediente er sich in Einkaufsläden und Geldbeuteln anderer Leute. Seine erste Begegnung mit der Polizei hatte er im Alter von sieben Jahren, nachdem er in ein Wohnhaus eingebrochen war.
daFOO wurde streng religiös erzogen. Es war ihm beispielsweise verboten, Popmusik zu hören. Dies hinderte ihn nicht daran, auf der alten Hammond-Orgel, die im Haus herumstand, wilde Rock 'n' Roll-Songs zu spielen.
Nach dem frühen Tod seines Vaters wurde er während einigen Jahren von nächtlichen Panikattacken heimgesucht. "Ich hatte dermassen Angst, ich wusste oft nicht, ob ich am folgenden Tag noch leben würde", sagt daFOO über diese Zeit. In der Schule hatte er eine ganz andere Rolle. Dort fiel er durch sein grosses Maul auf und sorgte dafür, dass das Lehrpersonal Überstunden schieben musste. 
Mit 16 Jahren packte ihn das Songwriting erneut. Auslöser dafür war seine erste grosse Liebe. Ein Jahr später gründetet er die Band «REJOICE», die an verschiedenen Contests teilnehmen konnte und sogar einen Auftritt im nationalen Fernsehen hatte. Die Band setzte sich auch gegen Rassismus und Fremdenfeindlichkeit ein, was für Aufmerksamkeit sorgte. Im Rahmen der Aktion «Rock Kidz gegen Hass» hatte REJOICE Gelegenheit, vor Tausenden von Leuten als Opener für Bob Geldof zu spielen. Der Erfolg hielt jedoch nicht lange an: Aufgrund von musikalischen Differenzen löste sich die Band 1993 auf.
Zwei Jahre spätere gründete daFOO «Native Nurse», eine Indie-Band, die durch skurrile Medizinalriten auffiel. Während ihren Konzerten wurde auch mal eine Motorsäge statt einer Gitarre eingesetzt. Obwohl die musikalischen Fähigkeiten von Native Nurse jene von REJOICE bei Weitem übertrafen, geriet die Band bald ins musikalische Niemandsland und löste sich gegen Ende des letzten Jahrtausends auf.
2013 wurde daFOO von Pete Leuenberger («Karl's kühne Gassenschau») ins Studio eingeladen. Mit verschiedenen Session-Musikern spielte er sein Soloalbum «Everydayeyes» ein, das im März 2015 veröffentlicht wurde und in der Schweizer Hitparade auf Platz 85 einstieg. Das Musikvideo «Overpaid» zum Flüchtlingsdrama im Mittelmeer fand grossen Anklang in der afroamerikanischen Musikszene.
In den folgenden Jahren schafften es die Singles «You Lift Me Up» auf Platz 72 und «40 Days» auf Platz 59 der Schweizer Hitparade; bei Spotify Viral landete «40 Days» sogar auf Platz 3.
2018 wurde daFOO vom UK-Kultjournalist Tony Cummings (Cross Rhythm) entdeckt. Cummings bezeichnete ihn als «Hitmaker from Switzerland». In der Folge wurden die Singles «You Lift Me Up», «Cryptical» und «One in A Million» von verschiedenen Radiostationen in Grossbritannien und sogar im arabischen Raum gespielt.
Ein Jahr später veröffentlichte daFOO den von Pele Loriano produzierten Song «Shalom & Salem». Bei diesem Friedenssong wirkten Reggae-Rapper Benjah aus den USA und die Dance Crew «The Art of Generations» aus der Schweiz mit; das Video wurde von Phil Arber gedreht.
kurze Version
"daFOO's Stimme ist die schönste und emotionalste Stimme, welche ich je gehört habe", sagt Pete Leuenberger, Live Music Producer von Karls Kühne Gassenschau.
Nicht nur die Gesangsstimme von daFOO, welche mehrere Oktaven umfasst, hat einen besonderen Charakter, sondern auch seine Musik ist eine spezielle Zusammenführung verschiedener Sounds und Styles aus 40 Jahren Musikgeschichte. Seine musikalischen Wurzeln hat daFOO in den 80er Jahren. Die Musik ist beeinflusst von Bands wie U2, Muse und Arcade Fire und Musikstilen wie Punk, Folk, Jazz, Elektro, Reggae, Blues und Hip Hop. Seine Songs schreibt daFOO selber und sie handeln von persönlichen Krisen, Gesellschaftskritik, Spiritualität und Liebe. Seine Texte sind wie das Auge in der Mitte des Sturms und wenn man ihn fragt, auf welche Art von Sturm er sich bezieht, sagt er: "Mein ganzes Leben wurde von Hurrikanen geprägt." Religiöse Manipulation, Gewalt und Kriminalität waren Teil seiner Jugend. Heute arbeitet daFOO als Jugendarbeiter, wo er mit jungen Menschen in einer ähnlichen Situation konfrontiert ist. Das Debut-Album 'Everydayeyes' wurde im Frühling 2015 veröffentlicht und platzierte sich gleich auf Platz 85 der Schweizer Albumcharts. Die Single 'You Lift Me Up (feat. @omic Kidz)', welche im Frühling 2017 veröffentlicht wurde, erreichte in den Schweizer Single Charts, als bester Schweizer Neueinsteiger, den Platz 74.
---
---
Booking contacts
Agency: profimusic
Phone: 0041 (0)91 630 29 28
Website: dafoo-music.com
Email: info@profimusic.com
---
---
Download/Stream Music on keyboard_arrow_down
---